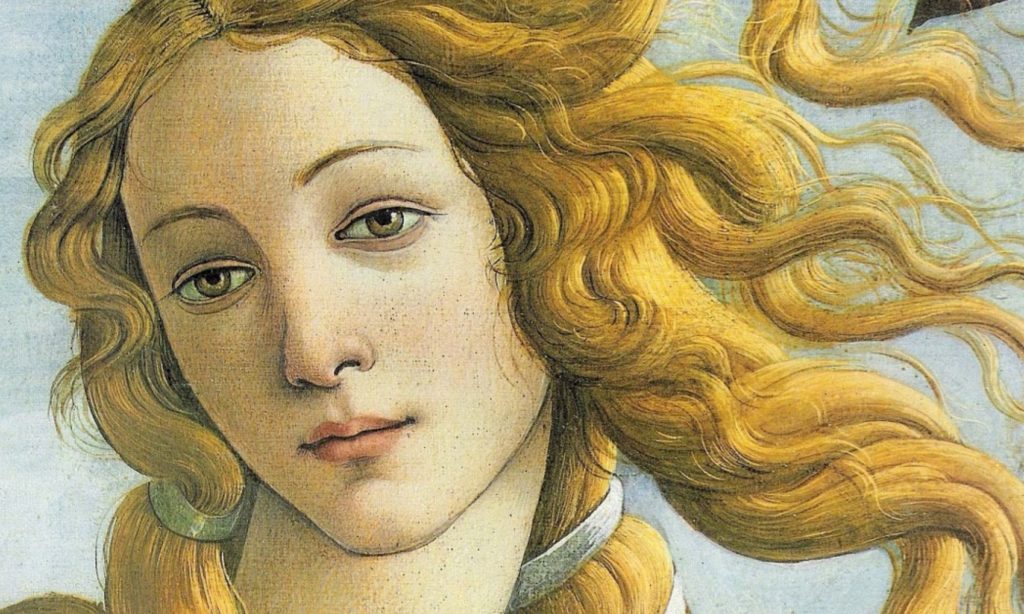 2021 is the anniversary 700th year of Dante Alighieri's death.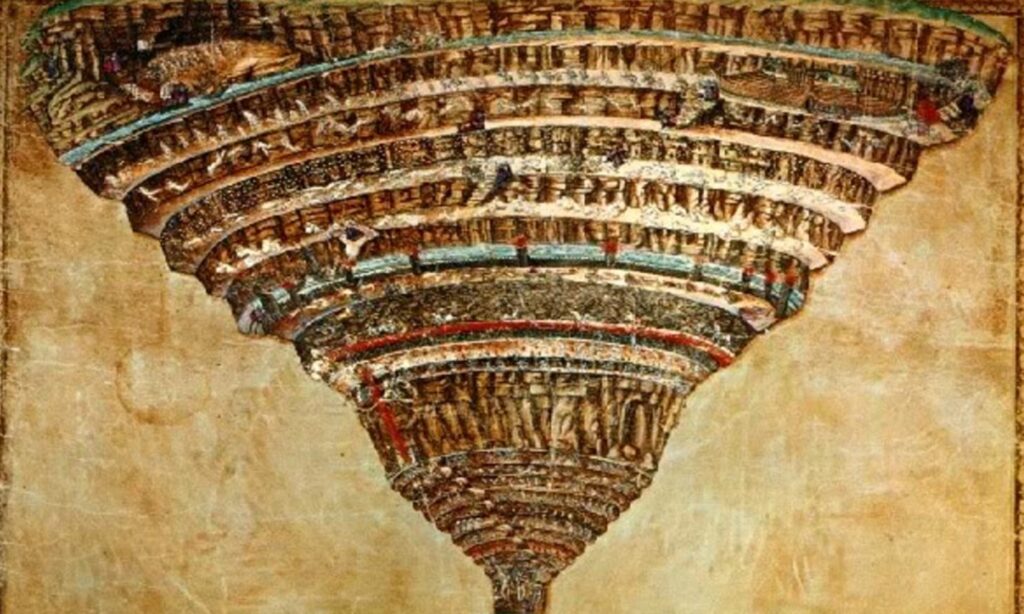 Sandro Botticelli
As a Renaissance painter he is famous and his best-known works are "The Birth of Venus" and "Primavera" with impressive sweet beautiful face of women.
"The Map of Hell" is depicted as the nine levels of hell described by Dante. This picture is fearful and totally different from his specific conventional style.
The Divine Comedy is illustrated with 92 full-page pictures by Botticelli.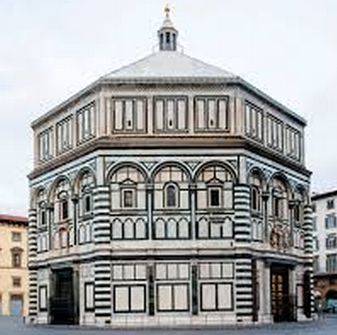 Florence Cathedral (Italian: Cattedrale di Santa Maria del Fiore) & The Baptistery of Saint John (Italian: Battistero di San Giovanni),
Dante was born in Florence, 1265 and baptized at Saint John church which belongs to Florence Cathedral.  Fiore means Santa Maria.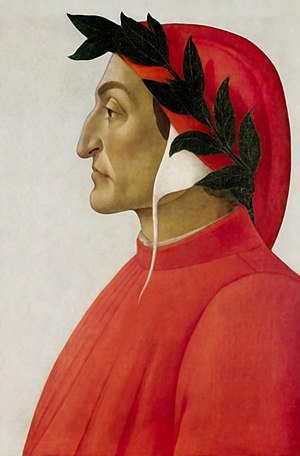 Durante Alighieri
Dante is shortened of "Durante=everlasting". He was an greatest Italian poet, writer, philosopher and politician.
His major work " La Divina Commedia " consists of three cantos, "Hell Inferno ", " Purgatory", " Heaven Paradiso ", started the composition around 1327 and completed just before his death 1307.
" La Divina Commedia " was written in Tuscan dialect instead of Latin.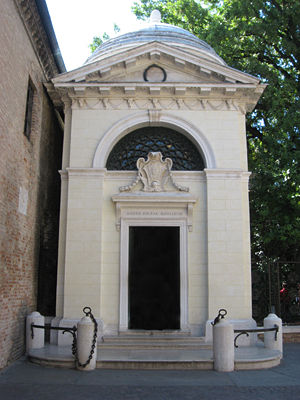 Despite Dante's political activities, he was exiled eternally from Florence due to the internal dissention. Dante had wandered around a few provincial cities, finally settled down in Ravenna to be invited by prince of this region.
He died from quartan malaria while returning from a diplomatic mission to the Republic of Venice.
Dante's tomb is sited next to the Basilica of San Francesco, Florence had been requested to return the remains of Dante to his birth place but Ravenna had refused.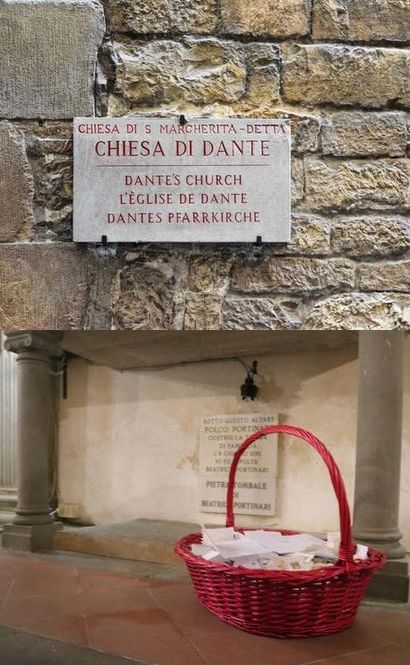 Dante first met his adoring Beatrice at age 9 and had a fateful meeting again at age18, 9 years later since first encounter. Dante could not confess his aspiration for Beatrice who married with banker and died at a young age.  
Beatrice is laid to rest at The Chiesa di Santa Margherita de' Cerchi ( Church of Saint Marg aret) known as Dante's Church. Next to Beatrice's tombstone, there is a basket which is full of the letters from visitors pleading to fix love life.
Dante's eternal love Beatrice appears as a guide to Paradise in " La Divina Commedia ".
Dante's daughter became a nun and had her religious name as Beatrice.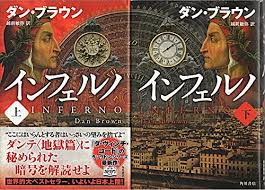 Dan Brown's mystery fiction "Inferno" arise at Florence. This time Longton is tracing Dante's trail to decode hidden conspiracy "Inferno" .
Mysterious spots of Florence are introduced by the book "Inferno".
Venus in the book of "Inferno" at Florence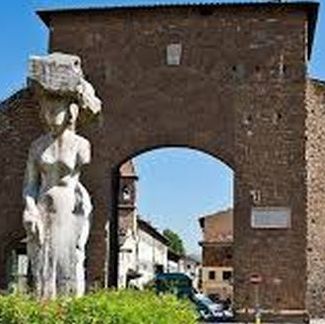 1. Porta Romana meaning gate to Rome
2. Boboli Garden and Pitti Palace
3. Vecchio palace
4. Vasari Corridor
5. Dante's Church
6. Baptistery St. john